LINK-AutoGrid is a plug-in designed to create variably spaced grid cells and the permeability property of those grids. These variably spaced grids are desired for unconventional reservoirs where the reservoirs cannot be exploited without hydraulic fractures. The hydraulic fractures are represented by thin grid cells and the size of the grid cells expand as the grids move away from the fractures.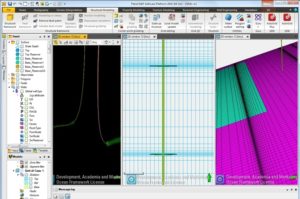 The features of LINK-AutoGrid includes:
Grids finely around hydraulic fractures.
Automatically determines number of cells between fractures and adequate grid cell size.
Multiple ways of inputting well information.
Provides two modes for permeability modeling around fracture center: constant valued or distance weighted.
Easy size adjustment of fractures (height and half lengths) and their SRV in the permeability field.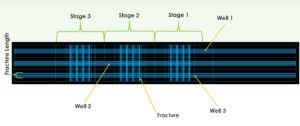 LINK-AutoGrid consists of 2 modules : Grid Creation and Fracture Permeability Assignment. Grid Creation is for generating the variably grid cells whereas Fracture Permeability is for creating permeability properties to different cells which are designated as Fractured Cells, Stimulated Reservoir Volume (SRV), and Matrix.
The Inputs for Grid Creation are:
Approximate number of cells in X and Y directions.
Top and Bottom reservoir surfaces.
Fracture cell width and maximum cell width (optional).
Stage and perforation cluster information.
The Inputs for Fracture Permeabiliy are:
Matrix Permeability (either as constant or as 3D property)
Maximum value of SRV Permeability
Maximum value of Matrix Permeability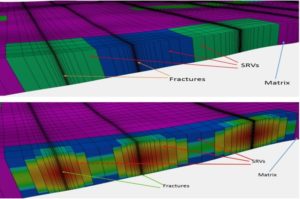 Where can I get more info to acquire/test this plug-in?